Trying to decide what badminton bag to buy?
This is something we all research and ask ourselves whether we are looking to buy new football boots, a treadmill or in this case a badminton bag. To start with, this is very much a subjective question. When buying a badminton bag or any type of sports bag in this case, they will all have their pro and cons, which will differ depending on the person buying it.
You may be someone who is looking to buy a badminton bag that stores a lot of rackets or you might be looking for a bag that's practical but also matches your training gear. Either way, with so many different brands offering different badminton bags, we are sure you will find the right one for yourself. Plus, when you do, it will motivate you to keep being active.
Having played badminton for many years, I wanted to put a guide together on buying a new badminton bag.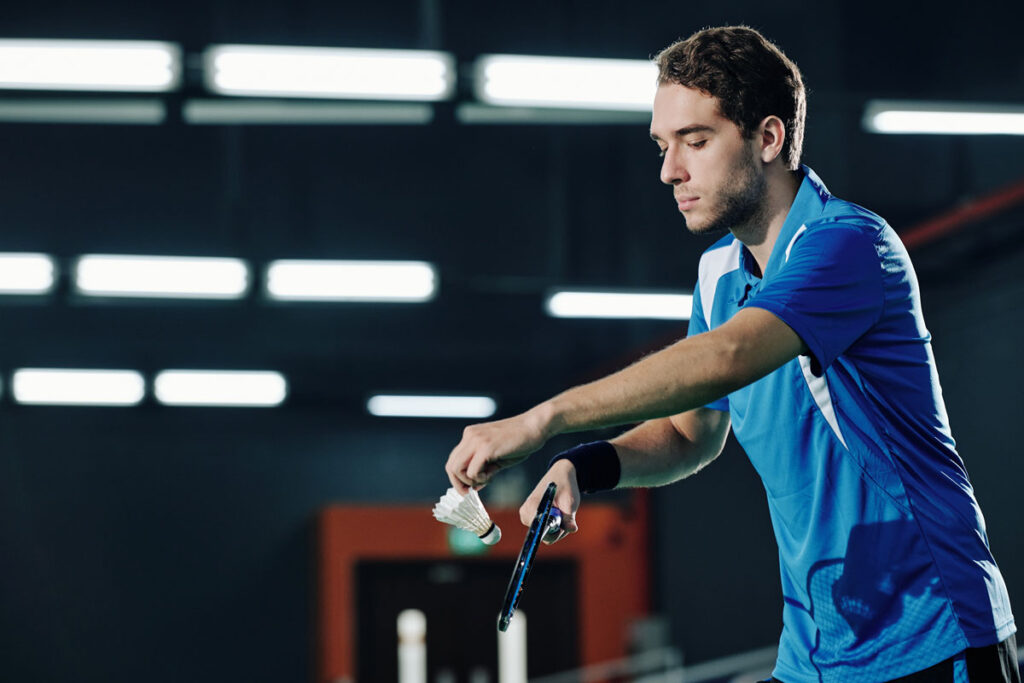 Budget – How much should I spend on my badminton bag
This question is very subjective and is down to your personal circumstance and badminton ability. If you are a badminton enthusiast who plays multiple times a week, you will most likely be looking to spend more than someone who plays badminton as a hobby. When it comes to the pricing of a badminton bag, they are mostly categorised by a 3 racket bag, 6 racket bag or 9-12 racket bag. The fewer rackets you need to carry with you, the more affordable the bag will be.
Extras – What additional features should I be looking for when buying a badminton bag?
As well as being able to hold your badminton rackets, most bags will have additional features that come in handy. I liked to purchase a bag that had a compartment to carry my badminton shoes. A zipped side compartment comes in very useful when storing your loose items like a mobile phone, keys and wallet. Another consideration is the straps your bag comes with – we will go more into this below.
Straps – What straps should I go for?
This is another question which is completely down to the user's preference. Most badminton bags come with three different options, two of which are sometimes combined.
One Strap – When buying a smaller badminton bag it is common that it comes with one padded strap. I have never had any issues with one strap as it's very convenient and comfy – when you think about carrying a badminton bag, in most circumstances you don't carry it for long normally.
Two Strap – Mostly available on larger bags like a 6-piece badminton bag or more. The straps are padded just like a one-strap bag, however, when carrying you will wear the bag like a backpack. This is more comfortable and supports your back when carrying for longer distances. Larger badminton bags can be awkward to carry which is why most people will choose a two-strap even if they don't require the number of rackets it holds.
Carry Handle – Most bags will come with an over-the-shoulder strap and a carry handle unless you go for a basic range – The basic ranges will only come with a carry handle. If you are only using one or two rackets and not much equipment then this will be fine. Any more and you may find a carry handle impractical for your requirements.
When deciding which straps to go for, the key is to make sure they are padded and very durable. Check that the straps are adjustable to ensure comfort. The user reviews will often tell you a lot about a bag, so make sure you read them before purchasing.
Where should I buy my badminton bag?
If you are looking to pick up a badminton bag today, most mainstream sports shops will sell them – Sports Direct or Decathlon. You may have smaller, independent shops nearby that you could try visiting to see what stock they have available. If you are happy to wait and order online, the marketplace is bigger with more companies to choose from. In the past, I have bought my badminton gear from Tennis Nuts, Direct Badminton, PHD Sports and from Amazon.
What badminton bag does a pro use?
When you watch the main badminton tournaments – BWF World Championships, All England Open, Olympics – you will see most players on the court turn up with a large badminton bag, holding all their equipment. The brand of the bag depends on the individual player's sponsor – Yonex is a popular sponsor with players using the Yonex Pro Series 12 bag. The victor Multithermo Badminton bag is popular as well as the
Final Thoughts
There are many different badminton bags that you can choose from. If you can, visit a local store and try a few on, this way you know how it feels and can get a hands-on experience. No two bags are the same, the most important thing is that your badminton bag can carry all your rackets, your shoes, shuttlecocks and any other sports gear that you like to bring with you when playing.
Are you looking to purchase a badminton bag or have you recently purchased one? What tips would you advise our readers and did you find the tips above useful? Is there anything you think we should add to the above list? Let us know in the comment box below.