So you've run a couch to 5k, what's next? A couch to 5k is a great way to introduce people to running as well as getting a good base level of fitness. It allows you to develop a reasonable level of strength within your legs, lose some weight as well as build up your stamina and help your cardiovascular system.
Once completed, there is a good chance you will have developed the running bug – a lot of people. So this may leave you thinking about what to do after couch to 5k. Some runners will turn to improve their 5k time, others may opt to run a further distance and sign up for a 10k run or maybe even a half marathon. Or you could simply continue the joy of running and join a running club to run more regularly – there are many options.
Below we have put together our guide on what to do after couch to 5k.
What to do after couch to 5k
Improve your running speed 
Once completing the couch to 5k challenge you will have developed a reasonable level of fitness and have a personal best 5k time. This is perfect, as this gives you a time to beat and the motivation to set yourself a challenge to beat this 5k time and give yourself a new PB.
There are plenty of methods that you can apply to your running in order to beat your personal best. You can try out interval training, add sprints to your long runs, add a gym workout to improve your strength or use skipping ropes to enhance your stamina and strength – a skipping rope workout is harder than it looks.
Enter an obstacle course 
Have you heard of Tough Mudder? Spartan Race? These are both fun, but challenging obstacle courses that involve running and other fitness aspects. You can choose to run 5k or 10k and then face the obstacles that come your way. These obstacles aren't for the faint-hearted, you may have to swim through ice, run through electrodes, cage crawl and more.
Combining running and obstacles is a fun way to challenge yourself and train other muscles in your body such as your upper body strength. You can take part in them as a group with your friends and aim for a time or a leisurely completion.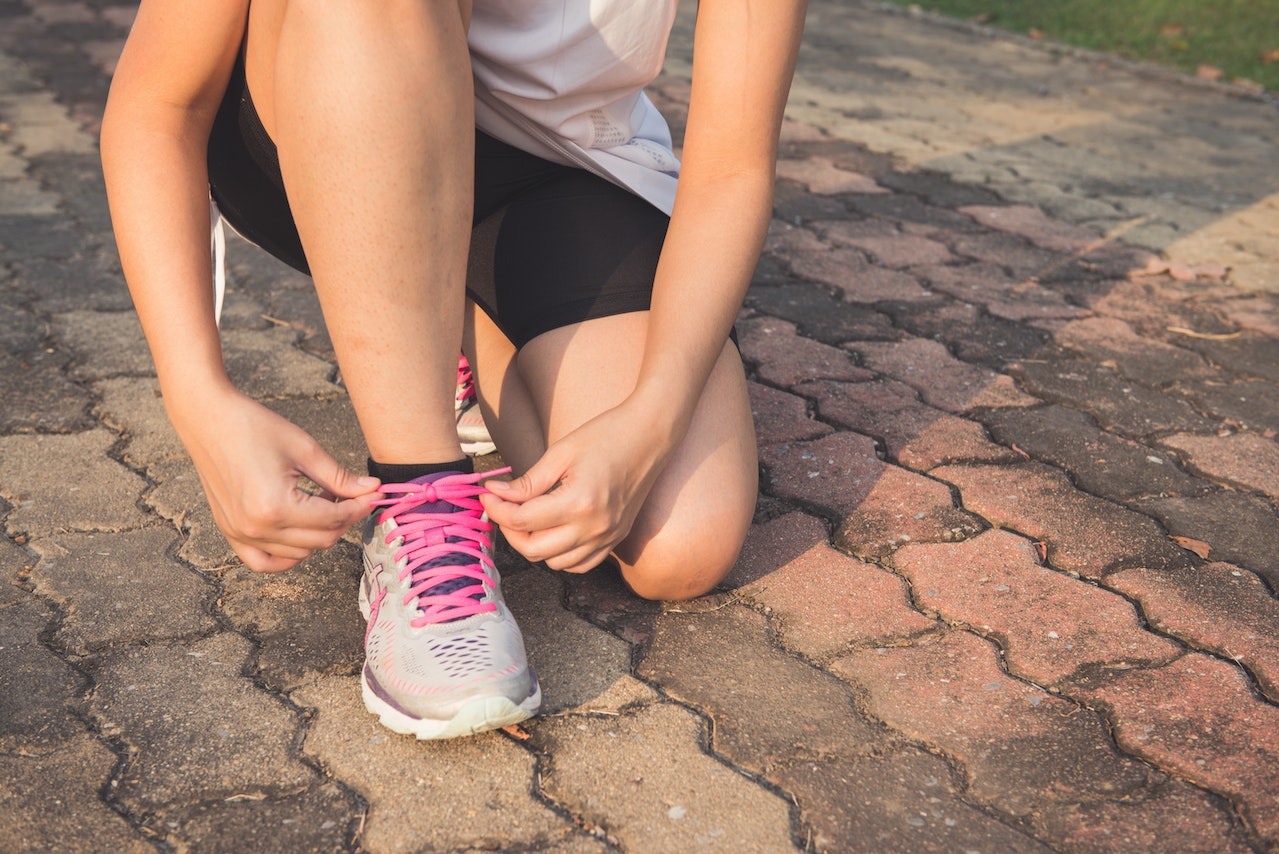 Train and enter into a 10k 
Put your running shoes on and train for a longer distance like 10k. Apply the same principles as you did with your couch to 5k, start each run slowly and gradually build up your training so that you can run 10k.
You may find that you will be able to progress from a 5k to 10k quicker as your body will have adapted to running when you initially started your training. Regardless of the distance you are running, make sure to bring enough water and stretch before and after to reduce the chances of getting injured.
Choose new running routes 
When you were training for your 5k, you may have had set routes you plan to run which have gotten boring now. Choosing new routes to run is a good idea and will help you to stay motivated when running. There will be new things for you to see when running and new challenges for you to take on – one route may have a difficult hill whilst another route may be flat helping you set a new personal best.
When choosing a new route, try to use a running app like Starava or Runner and these apps will help you plan a new route as well as record your stats when running them. A lot of runners will use these for 5k's to marathons.
Join a running group 
When you are deciding on what to do after couch to 5k, joining a running club may be the perfect option for you. Running by yourself isn't always the most fun thing in the world – especially when it's raining. Running groups allow you to run with other people, helping you meet like-minded people as well as make new friends and motivate yourself at the same time.
Often running clubs will have expert runners involved who will be able to assist you with your technique, improving your personal best as well as supporting you when you need help.
Sign up for a 5k
If you want to continue running but are not sure you want to run further, then signing up for a 5k may be an option for you. There are a lot of friendly 5k runs out there that are about the taking part and less so the speed you run it at. By taking part in one of these, there is less pressure on you to complete it in a faster time than your personal best, although you can aim to beat it.
If you are not sure about running an official 5k event, then you could consider a park run. Park runs are free to take part in and are about being positive about running and exercising. You can walk, jog or run. The choice is yours.
Explore new terrain 
Switch things up with your running plan and start running on new terrains. We mentioned above about setting new routes, so why not at the same time switch terrains as well?
If you've always been running on pavements, head to the cliff tops, or enjoy a run in the woods, take on a grassy park run. There are many different terrains that you can test yourself on which will provide a completely new scenery for you.
By taking on new terrains, your body will have to adapt to new muscles having to work harder than they did beforehand. This can help reduce the boredom of running your old routes, plus it will help improve your overall running ability. The next time you take on a previous route, you may find you have improved on it.
When you think of what to do after couch to 5k what comes to your mind first? Will you be taking on any new challenges? Which of the above tips did you find helped you most? Let us know in the comment box below.